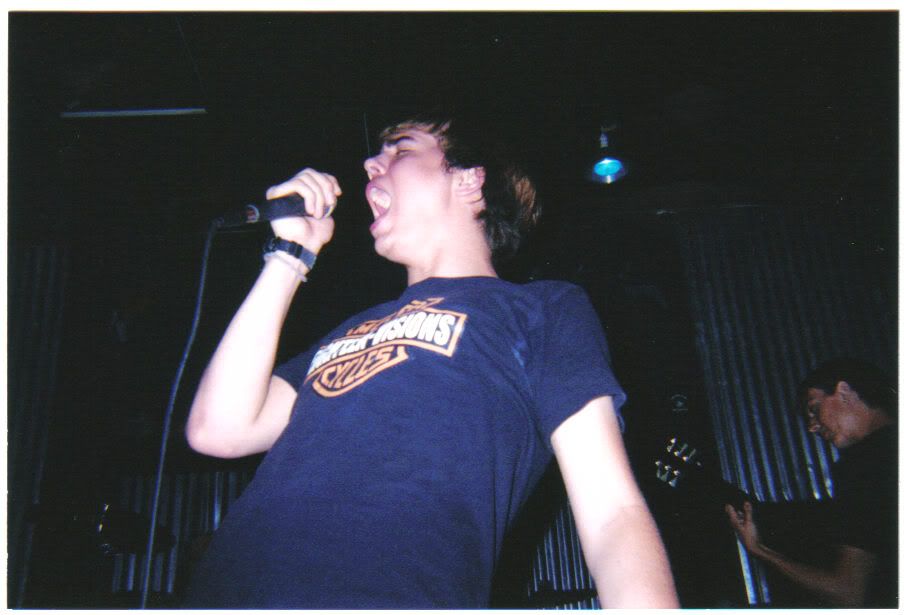 These are the original Autumn Offering recordings that have disappeared from the minds of most, I got these from when I was in High school with some of them and would go out to their local shows before they got signed. I really can't get into anything past these recordings (minus Revelations) because It's just not the same to me, not that any of the later stuff is bad check it all out.
Up In Arms - 4 Song Demo.
They released only this one demo and after some touring they became The Autumn Offering. I would like to thank my buddy Gino Marasco for letting me make a copy of this demo which until now was lost and he is about the only person left that had it. Please pardon the quality this is very old and came from a cassette tape that is not of the best quality, there is some hissing, skips and such. *The release of this originates on this blog I've seen it pop up other places*
UIA was:
Sean Robbins - bass
Mike Bortle - drums
George Moore - guitar
Mike Foreman - vocals
Tony Cesaro - guitar
DOWNLOAD
The Autumn Offering - 2001 demo.
This is the very 1st recording under the name The Autumn Offering, this features the original line up of which none were in the band at the end of its life (some don't even get credit on the Autumn Offering Wikipedia page). This is personally my favorite thing they have ever recorded it's far more raw and leaning more towards the metalcore sound than later heavy metal stuff.
TAO was:
Sean Robbins - bass
Dennis Miller - vocals
George Moore - guitar
Tony Cesaro - guitars
Mike Bortle - drums
DOWNLOAD
The Autumn Offering - 2003 demo.
Sound wise this demo comes off a lot more along the lines of what their 1st LP sounds like than the first demo. This Demo is also the debut of member Matt Johnson who became the longest lasting member.
TAO:
Sean Robbins - bass
Dennis Miller - vocals
George Moore - guitar
Matt Johnson - guitar
Nick Gelyon - drums
DOWNLOAD
Myspace